Hung curd is a versatile ingredient and can be used to make several dishes. It is low in fat and rich in calcium. It is a healthier option to mayonnaise and cheese dips and has been used here to make sandwiches.
Ingredients:
Curd 1 cup
Cucumber ½ cup, cut into thin 1 inch long juliennes
Tomatoes ½ cup deseeded and cut into 1 inch juliennes
Capsicum ¼ cup cut into 1 inch juliennes
Carrots ¼ cup grated
Salt to taste
Black pepper to taste
Oregano or fresh/dried basil
Freshly chopped coriander
Whole wheat brown bread
Method:
First take the curd and hang it in a fine sieve or a muslin cloth for 4-5 hours so that all the water drains out and a thick paste of curd is left behind.
Transfer into a bowl and put it away in the refrigerator till the time you are ready to make the sandwiches.
Take a bowl and mix all the above vegetables in it.
Take out the curd bowl from the refrigerator and add salt, pepper and oregano into it.
Stir lightly and put this mixture into the vegetables mix and make a smooth batter.
Take a slice of bread and spread the batter onto it.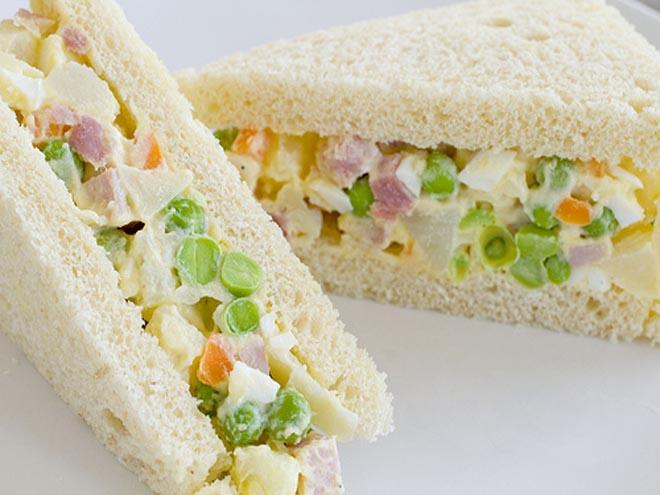 DCN Tip:
– Ensure that the curd is well drained out otherwise it would make the sandwiches soggy. At times, you may need to hang it longer.
– To make sure that the curd does not go sour in the summer season, you may keep the sieve/muslin cloth inside the refrigerator, for the curd to drain.