Hung curd is a versatile ingredient and can be used to make a number of dishes. It is low in fat and rich in calcium. It is a healthier option to mayonnaise and cheese dips.

Ingredients:
Curd: 1 cup
Cucumber: 1 inch piece, finely chopped
Tomatoes: ¼, deseeded and finely chopped
Capsicum: 1 small piece, finely chopped
Onion: ¼, finely chopped
Salt to taste
Black pepper to taste
Oregano or fresh/dried basil
Method:
First take the curd and hang it in a fine sieve(jaali) or muslin cloth for 4-5 hours so that all the water drains out and a thick paste of curd is left behind.
Transfer into a bowl.
Add all the above finely chopped vegetables in it.
Season with salt, black pepper and oregano.
Mix well to turn into a thick paste and serve.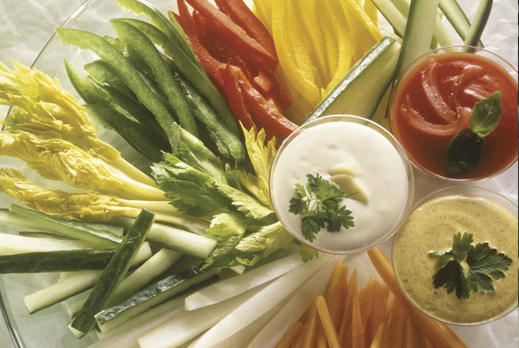 DCN TIP
The hung curd alongwith the seasoning but without the chopped vegetables can be used as a dressing for salads and easily replicates readymade dressings sans any preservatives.
Ensure that the curd is well drained out and has a pasty consistency. At times, you may need to hang it longer.
To make sure that the curd does not go sour in the summer season, you may keep the sieve/muslin cloth inside the refrigerator, for the curd to drain.