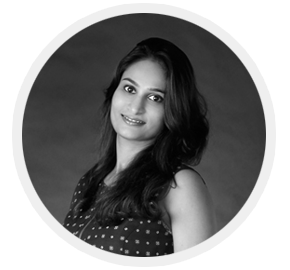 Ruchi Goyal has an M.Phil and a Master's degree in Biotechnology from Punjab University. She is a trained professional in Clinical Nutrition and Dietetics from Apollo group of hospitals, MedVarsity.
She was attracted to medical science from early childhood. Various incidences in her personal life like mother suffering from breast cancer and child suffering from nephrotic syndrome coupled with a family history of obesity pushed her towards understanding about good diet and its implications on our health.
She took the passion forward and enrolled herself in a course of clinical nutrition and dietetics. Armed with scientific knowledge of the body, exercise plan and diet, she decided to use this knowledge to help and make a difference in the life of others.
Thus, began the journey of DietCareNutrition. She holds consultations for various medical conditions like obesity, hypertension, malnutrition, diabetes, hypo and hyperthyroid, child and adolescent diseases, cardiac diseases, kidney diseases, inborn metabolic disorders like celiac disease, allergies and many more.
She has learnt from her personal experience that intelligent food choice along with necessary lifestyle changes go a long way in ensuring good health. It makes us physically fit as well as helps us fight diseases.
In the last few years she has become a force to reckon with in the field of nutrition. She is fast spreading her wings, with clients all over the globe. Their health and satisfaction being her sole aim.
Eat Well and Be Fit.
Our Associate Yoga Instructor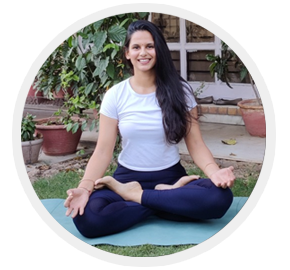 Mahima Nadhani, a former engineer and an employee in a multinational company left her job to seek for something more meaningful.
In 2019, she went for her first 200-hour yoga teacher training in Rishikesh. Under the guidance of her skillful teachers and through her own curiosity, she cleared her training and started practicing regularly. What she knew was just a drop in the ocean of the wisdom that yoga is.
Started sharing her learnings in 2020, she is honored to be able to teach her students how to find balance within themselves, with a better mind muscle connection. Through her own years of refinement, practice and education, she believes yoga is for everyone. Whether you are looking to gain flexibility improve your health and fitness, change yourself physically or mentally.
She believes a person who can do handstands has as much to learn as a person who cannot touch their toes, which is why she tries to bring the attitude of self-discovery, challenge, fun and consciousness to every class. She is now a 500 hour certified yoga instructor, who loves to see people smile and wishes to see everyone living a healthier life.
She is also a sound healer who heals by playing sounds through Himalayan singing bowls and makes healing essential oils blends.
Towards a healthier and peaceful future.