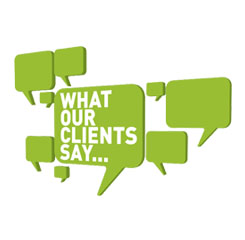 Mr. Loveleen Bansal, 46 yrs., Panchkula, June 2017
Lost 13.1 kg; from 107.1 kg –94 kg in 2 months
Ruchi's diet is absolutely phenomenal. Before I started the program, I was under tremendous stress because of my heavy weight. It affected me not just physiologically but mentally too. But now, after having lost 13.1 kgs in 60 days, I feel relieved and in much better shape. There has been a sea change in my confidence level. I am being complimented for looking 15 years younger.

Thanks to Dt. Ruchi Goyal for transforming my life. She has been a true messiah for me.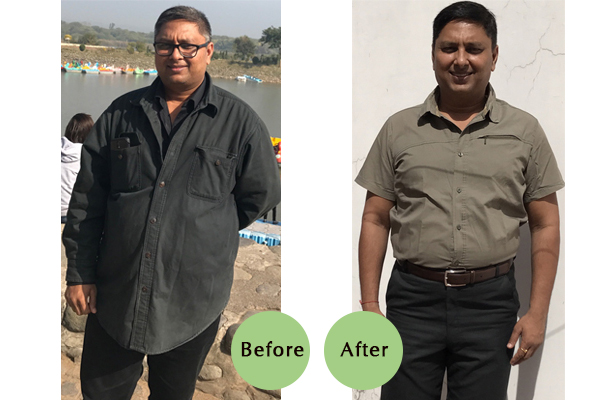 Ms. Neha Rastogi, 34yrs, Bangalore, May 2017
Lost 7.8 kg; from 67.8 kg –60 kg in 5 months
The word 'dieting' has always been a big 'NO' in my dictionary. Post-delivery and after happily breastfeeding my son for three years, I was determined to put control on my weight. My new year resolution for 2017 was to shed a minimum of 10 kg and reach my weight target of 57kg. I was 67.8kg when I had started and today without any fuss I'm at 60.8 kg. I had a plethora of options of following the herbs and the various diet plans being marketed, but wasn't convinced. I had been looking for a diet plan which allowed me to buy and eat items easily sourced and eventually become part of my food habit.

The journey has been great with Ruchi and the team. It was tough at times, but I was determined to achieve the results. And Ruchi has been a great support in providing me ways to make food items delicious as well as beneficial at the same time. Her recipes have been a backbone to my weight loss program.

It has been a good 4.5 months in which I have learnt to eat new things and got to know about benefits of seeds and infusions. These are a part of the essential fats I need. Along with the diet plan, I personally followed a minimum of 4 days of half an hour walk in a week. Cardio activity is an integral part of the plan and the week I missed my walk I could see I'm not doing justice to her regime.

I'm grateful to find her as my Nutritionist. I strongly believe that it would be wrong to say that I am dieting; I am following a 'Diet Change' where Ruchi has ensured that there is no starving, only intelligent eating.
Ms. Suman Sharma, 34 yrs., UK, April '17
Lost 8 Kg; from 85.8 Kg – 77.8 Kg in 3 months
Dear Ruchi,
It has been just 3 months and I have lost around 8 kg. Being a HYPO THYROID patient, losing weight was like a dream for me. My thyroid levels kept increasing despite taking medicines. After numerous attempts at unsuccessful dieting, losing weight became the greatest hurdle for me. I used to stay depressed and always felt uncomfortable about my weight…. until I had a talk with RUCHI.

She has been very supportive and encouraging throughout the whole program. She made the diet plans to fit my lifestyle, ensuring that losing weight was that much easier. It is also not just about losing weight, but also about being healthy and feeling confident. I owe my success to you and I am so glad that I found you.

THANK YOU SO MUCH RUCHI.
Ms.Rajni Khorana, Chandigarh, April '17
Lost 6.4 Kg; from 68.1 Kg – 61.7 Kg in 2 months
I believe that fitness is not about being better than someone else but about being better than what one used to be. Ruchi had planned such nutritious, well balanced, customized diet for me that not only helped me shed those extra kilos but more significantly helped me develop a healthy eating lifestyle.

Earlier, I used to be scared of eating for the fear that I would gain weight and worsen my fitness levels. Ruchi, an awesome person, totally transformed my eating style putting to rest the fear of regaining those extra kilos. I also enjoy the nutritious recipes that are an add on to the diet plan.

I consider myself fortunate for having known Ruchi. She has been an excellent guide in my journey to be fit.

Thanks a ton Ruchi and keep rocking.
Ms. Shivani Aggarwal, 29 yrs, Chandigarh, 11th Jan 2016
Lost 12.4 kg; from 82.4 kg – 71 kg in 4 months
I have had a great experience with DietCareNutrition. Post my delivery I had gained a lot of weight and was shocked when the scales tipped to 82.5 Kg. Ruchi gave me a well-planned and a balanced 5 meal a day diet. I never felt I was starving. It helped to bring down my weight to 71 kg in 4 months. Keep up the good work DietCare Nutrition.. All the best!!
* The results may vary from person to person